These are a few of my Favorite Links.

These are a few of my favorite websites. Please visit them.

If you'd like for me to add your website link to my page please email me with your information & full web addy.

Only G rated sites please. As I have three children & don't want them exposed to Bad things as they are very young.


Thanks.


I am trying to get my email links to work but I am still running into trouble. So please email me at the following email addy!


ahammann@nalu.net


Thanks for understanding! Have a happy day!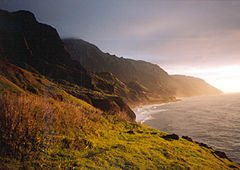 Remember: If your web addy changes, let me know so that I can change it on the page.


Thank You For Your Help!!!
Search Engines
AltaVista You know us as the Internet's original search engine.
Lycos One of the most visited hubs on the Internet reaching one out of every two web users.
Yahoo! With over half a million sites divided into more than 25,000 categories, Yahoo! is both browseable and searchable.
InfoSeek GO Network is a new brand that brings together the very best of the Internet in one, easy to use place.
Favorite Sites
FreeServers.com FREE Web Space for All!
Udderly Free If you love freebies, stop by here for many. I love this site! :)
HAVE YOUR LINK HERE
Add your link here
Add your link here
Add your link here
Add your link here
Add your link here
Add your link here